209 S. Hastings • Duncanville, TX 75116 • 972-298-4869
Home to Trader's Village, Grand Prairie is not far from C.A.R.S. Check out Trader's Village website for dates of their Annual Auto Swap meet.
The 76th DFW Cassic Car Swap Meet will take place at Lone Star Park in Grand Prairie on October 23 and October 29.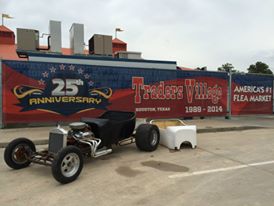 - Nov. 20, 2015
Last weekend we took our shop project car, an '86 Honda CRX, to the last SCCA Solo 2 event of the season at Lonestar Park in Grand Prairie, TX. Cory and Jared (shop apprentices) came along to drive, and Elaina (my daughter) came along to ride as navigator and to take pictures. This was Cory and Jareds' first time and my second. We agreed beforehand that the losers would buy the winner dinner. In the first set of runs, Cory and Jared worked, putting cones back in position after they were knocked over by speeding and sometimes out of control cars. It was our turn to try to avoid hitting cones on the third set. Jared went first. We soon realized that he must have been distracted (by Elaina, his girlfriend) during the novice walk-through, as he proceeded to cut the second turn and then get "lost" in the cones. He did better in the second run but still did not finish (DNF) the run due to a missed gate. His last three runs were clean, with his fourth being the fastest. Cory went next. He didn't get lost, but he DNF the run after missing one corner. His next run was faster and clean (no cone contact). On his next two runs he hit one cone each time (a two second penalty for each) and even stole a cone from the course (it stuck in the wheel-well for both runs). His last run was clean, and his fastest time without penalty. Elaina said that Cory would laugh the whole way through. I went last. Like Cory and Jared, on my first run I DNF after missing a gate. My next four runs were faster each time and I was able to avoid eating any cones. Elaina's navigation techniques were invaluable (pointing and shouting "go that way!"). We had a fun time and the car survived. Dinner was great - as Cory and Jared had to buy!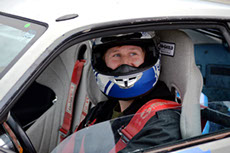 Many of our customers call these areas home. Check out what they have to say about us:
My family has used Carlin's Automotive Repair and Service for quite a few years and we have never been disappointed. They are honest and reliable.
I appreciate that they call you and let you know the estimated cost of the repairs before they dive into the job.
–Lyndy Rizy (Grand Prairie)