209 S. Hastings • Duncanville, TX 75116 • 972-298-4869
The City of Champions
We began doing business in 1997. In August of 2001, just prior to the 9/11 terror attacks, we moved to our current location at 209 S. Hastings. As our business grew in the following years, we purchased and renovated the neighboring property and building, adding a new waiting room, stock room and four work bays. The expansion also included the addition of a tire machine and tire balancer, and our accounts with tire wholesalers provide our customers access to many quality brands of tires, such as Michelin, Bridgestone, Cooper, Yokohama, etc.
Our Service Writer, David Underwood II, enjoys living in an apartment complex in Duncanville, where some of the tenants and management are C.A.R.S. customers. David is happy to take your call anytime and provide you with an estimate for needed vehicle repairs.
Salvador Vega, head technician at C.A.R.S, has lived in Duncanvile since 1985. Previously, Sal worked at a Nissan dealership for many years, but now enjoys repairing many different makes and models.
Carlin Vose, owner of C.A.R.S., says the Duncanville - Cedar Hill area has some of the best mountain biking in the metroplex, and when not working at the shop, he spends some of his energy at the various area biking trails.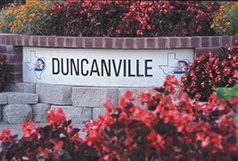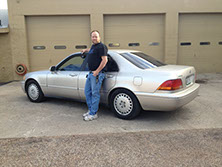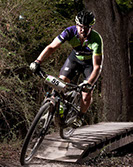 Many of our customers call these areas home. Check out what they have to say about us:
I loved them, they said it would take a hour to finish up my car but it took less then that and then they have a beautiful waiting room for you, with WiFi and a fish tank and also soda. And nothing has been wrong with my car for a month now and I will be going back soon.
–Janet K. (Duncanville)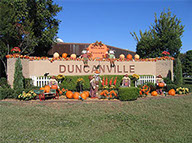 The best auto shop in the metroplex! They are continuously honest, helpful, courteous, and informative. The crew at Carlin's have bailed my wife and I out of several jams, and always with speedy service, fair pricing, and a great sense of humour. There is no reason to take your vehicle anywhere else.
–Patrick C. (ILC)


Carlin's always provides good service. They have 9-10 bays so we are never kept waiting for long, or if more time is needed for the repairs they offer a loaner car. They always provide us with a list of what needs to be done so we can decide what we can afford. And afterward, if we have questions, they will provide a thorough explanation –if not by the individual who did the work, then by the manager himself. And as a bonus, they have a nice waiting area where the customer can enjoy an individually brewed cup of coffee!
–Ed B. (ILC)