209 S. Hastings • Duncanville, TX 75116 • 972-298-4869
Very close to our location in Duncanville, DeSoto is home to Metroplex BMX, a quality bmx race track - go check out some great racing!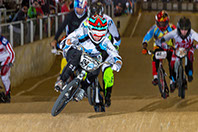 Many of our customers call these areas home. Check out what they have to say about us:
I went to them with a window motor problem. Once they had figured out what needed to be done, they called me with a quote (AMAZING - I have NEVER had any mechanic call me with a quote before doing the work!) and then did a great job with the repair. They even had a loaner car available so I could get around while my own car was being repaired. I will be talking to them first for any more car repairs I need done while I'm in Dallas, and I will definitely be giving their name to anyone I know who needs mechanic work, too.
–Brian P. (Desoto)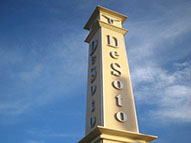 I took my car into Carlin ' s because it was making strange noises. They were kind enough to agree to see me without an appointment and when I arrived they took the time to fully explain everything to me so I felt as though I had enough information to make an informed decision about my car and the repair. Long story short Just Brakes had incorrectly installed my back pistons three weeks previous. Carlin showed me the damage, explained how it happened, and saved the parts so I could take them back to Just Brakes to have my money returned. They were personable and had fair prices. I would highly recommended them to anyone looking for an honest and good priced repair shop.
–Nicole W. (Desoto)

I was initially referred here by friends. Carlin's gets very high marks for honesty, courtesy, and cleanliness. Each time I've had work done, the problem was resolved. Labor is done in a timely manner, and the mechanics are very good about communicating throughout the process. However, this is not a "cheap" place to get work done. Expect to pay reasonable labor rates and prices for quality parts. I will continue to use Carlin's for all my future auto repairs.
–Wesley B. (Desoto)